I did my first ever Reddit Ask Me Anything (AMA) last night. It was an interesting experience – I enjoy answering questions directly from citizens, and the Edmonton Reddit community didn't disappoint. The group asked a lot of questions, some policy oriented and some were pretty funny. With a packed schedule, I could only stick around for about an hour and half, but I could have easily stayed for a couple more hours. If I'm successful on October 21, I'll look into doing more of these every so often. I think it would keep me on my toes.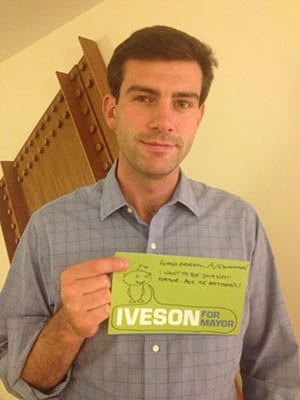 Here are some highlights from last night:
Animexcom asked…
Hey Don – Your opponents recently highlighted high cost of your platform and your inexperience – what would you say to us voters about the cost of your platform and your ability to be a competent Mayor of Edmonton?
My response: Honestly, I'm not really sure where this 'high cost' idea comes from. It's been important to me that any concrete new spending I proposed in this election was balanced by a formalized savings program, something I call "Council's 2%", which will ask administration to focus on finding at least 2% of their budget through technological innovation and efficiencies. I have no interest in unnecessarily going into the pockets of Edmontonians to pay for new programs. A major value for me as mayor will be looking to whether we can find savings within our operations first. By being creative and implementing some relatively simple technological solutions, our city has been able to find these savings relatively easily.
Regarding experience, I have the most relevant pre-requisite which is being a City Councillor. What's more, I was an active Councillor leading multiple intiatives from the City of Learners to Environment to Youth and Next Gen Engagement, while also taking leadership on committees at the City and in the region.
Perhaps more important than my employment experience is that within one degree I am in touch with the experience of many Edmontonians, from my kids getting ready for school, to my aging parents, my in-laws immigrant experience, and my friends who are buying their first homes, starting their families and building their careers or their businesses.
Cassians asked…
What do you think about the bike lanes that were so eloquently placed in the neighbourhoods in the south of the city? Do you think they were overkill or could have been better researched?
My response: Our aim should be more transportation choices in Edmonton, not less, and peaceful coexistence among all transportation system users. I do think the city erred in putting bike lanes in where they did, and would focus instead for the coming years on high-use areas like Downtown/Oliver and Garneau/Strathcona, and main routes in and out of these areas, where demand is highest.
JungatHeart asked…
Hey I saw in The Sun that you're looking at user fees to lower property taxes? With what fees? How do you ACTUALLY do that?
My response: I did talk bout user fees at the Sun Editorial Board meeting – and my example was our utility fees, specifically our drainage fees which are complex but equitable. As chair of Council's Utility Committee I worked to make our rates fair, and to reduce cross-subsidization of high-impact users by low-impact users. Again, this is all about fairness. Thanks to Utility Fiscal Policy reform work I led, now in Edmonton the costs of the drainage and waste system are paid by users only. In other Canadian cities the cost of city utilities is subsidized in property taxes, so business often pays to subsidize the residential users of these services. That's fair for roads, where employers benefit from their staff being able to get to work safely, and move goods through our city, but less so for drainage. So I gave an example of how user fees can be fairer than property tax. I wasn't specifically calling for any user fees, just pointing to an example of how we've made them fair – [an] example, by the way, that other Canadian cities are looking at.
RutigerMetsin asked…
Hey Don,

I got a couple quick questions for you. Answer as many or as few as you like.
What is your view of the City's role in the arts community/what do you have planned to build Edmonton's arts community?

What would you like seen done with the Rossdale Power Plant?

Would you ever consider making Whyte Ave an only local business area?

Would you ever consider the idea of making Whyte Ave a pedestrian street for a night?

Do you vision any more expansion for the River Valley trail system?

How are you planning on making Edmonton a more winter friendly city?

What's your favourite local band?

What's your top 5 favourite albums?
My response:
Arts: strong support – see doniveson.ca/arts
Rossdale p-plant: preserve until we figure out what to do – doniveson.ca/rossdale
Whyte Ave protectionism: doubt this would be feasible or stand up to legal challenge, but limits on the size of store footprints in the zoning does help protect against big boxes.
Whyte Ave pedestrian street: this happens a few times in the summer, usually on weekends. Doing it into an evening is an interesting suggestion to take to the Old Strathcona Biz Assoc. Perhaps a Fringe street party?
River Valley trail expansion: Yes, this will happen – in accordance with the River Valley Alliance 'Ribbon of Green' plan, which I support.
Favorite Local Band: Colleen Brown – even been in a video with her: http://www.youtube.com/watch?v=bnfSpHtXtE0
5 favorite albums:
Beastie Boys: Ill Communication
Rolling Stones: Get Your Ya Yas Out
Dexter Gordon: Our Man in Paris
Rudimental: Home
The Dark Knight Soundtrack
Check out the whole AMA on the Edmonton subreddit.