I have delivered many speeches during the last five months of campaigning. But the one I delivered last night to a packed room of 400 green-clad supporters particularly stayed with me.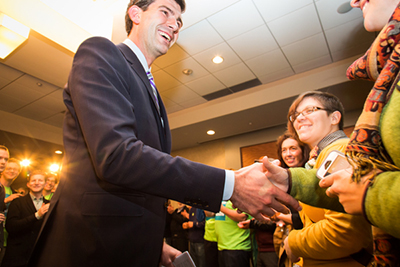 That's because they are the reason I could stand there in the first place. Each and every one has given their time and talent towards our vision of a beautiful, compassionate, prosperous Edmonton.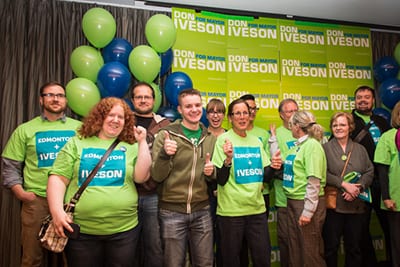 I am grateful for their long hours, worn out shoes, lost voices, sleep deficits, and most of all their passion for our city. It's contagious and humbling.
It's because of them that we've spoken to hundreds of thousands of Edmontonians, delivered signs, written plans, held countless hours of meetings, designed things, delivered things, fixed things. We've built things and we've done it together. Thank you, to each and every one of them.
I said this to the crowd last night, and I will say it again here: We are not there yet. Just like this city, we cannot sit back and say, "Good enough." We must close the deal. We have more Edmontonians to listen to and more work to do. We have four days left and we need to make the very best of them.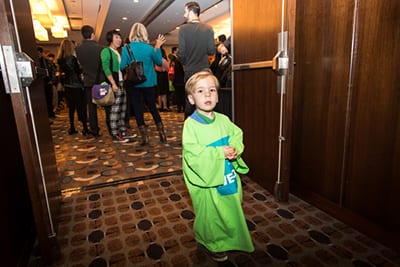 Between now and Monday, I need you to make phone calls, deliver flyers, drive people to the polls, talk to your friends, your family, your colleagues and your acquaintances. I need you to talk to them about the city that we can build together. The city that you want your mayor and council to build for you. A city where we aren't afraid to tackle today's problems while always thinking about the future we want to build.
Please visit www.WhyDon.ca to spread the word | View more photos in our Facebook Gallery