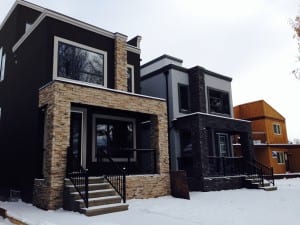 In a lot of ways, widespread infill development across our established neighbourhoods is a new concept to Edmonton. While traditionally we've seen small scale infill occur (i.e. replacing one older house with an enormous new house), the changes that City Council has recently endorsed (including subdividing lots 50' and larger) enables more opportunities for diverse infill across our city's neighbourhoods.
Our infill policy is not just about allowing buildings to be constructed in older areas of our city; it is about creating more housing options for Edmontonians and their families, which is important for the social sustainability of our community over the short and long term.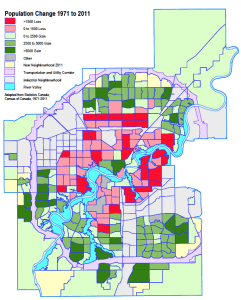 I've been consistent about why infill is important to our city, but they are reasons worth repeating:
First of all, our mature neighbourhoods have lost 73,000 people in the last 40 years and more and more families with children are living in suburban neighbourhoods rather than in our core ones. This has put pressure not only on the health of schools in our mature neighbourhoods but on the small-scale retail that adds so much to community vibrancy.
Secondly, advancing our infill efforts makes our city more resilient from a financial and environmental point of view. We maximize the use of the infrastructure assets that we already have (i.e. underutilized roads and sewers) rather than leaning on taxpayers to build new ones.
Thirdly, greater density, combined with a more efficient transit system and better pedestrian and cycling infrastructure, enables more Edmontonians to chose to leave their cars at home, which saves them money, reduces congestion on our streets, and improves air quality. (As a bonus, this more urban community character tends to have strong public health outcomes, with lower rates of obesity, diabetes and heart disease.)
Finally, we anticipate that 170,000 new residents will call Edmonton home over the coming decade and will include individuals and families looking for great places to live in well-designed and well-connected communities. It is not sustainable to expect the suburbs alone to accommodate room for growth, particularly when we hear so much desire to see our region make minimal encroachments on to good agricultural land to accommodate growth.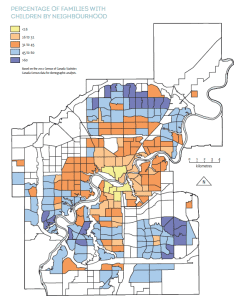 At the same time, City Council recognizes the issues that infill has caused in some mature neighbourhoods.
Though the bad contractors are a small minority within the homebuilding industry, Executive Committee still passed a comprehensive motion calling on staff to develop more tools to hold problem contractors accountable for practices that violate community standards or damage public property, and requested more information on other tools like performance bonds.
This is on top of work city staff are about to begin doing, which includes:
Requiring development permit signage, outlining what will be built and who to contact for more information
Increasing fines for offences
Creating a Development Completion Permit
Implementing an Acknowledgement Form that infill applicants will have to sign demonstrating they are aware of regulations and best practices for construction, including issues around noise, hours of construction, drainage, garbage etc.
Ability to review business licences of nonconforming businesses with ability to cancel, suspend or place conditions on licences
Implementing a Mature Area Development Team that provides communities with one point of contact, shares information about processes and provides ease of access
City Council has shown its commitment to infill – along with an ongoing commitment to doing it better. We will continue to adapt and change our approach as the infill experience evolves. Starting next month, we'll hear about the plan for engaging Edmontonians in the review of the Mature Neighbourhood Overlay (MNO) and the role the MNO plays to guide infill development in our community. Undertaking a review of the MNO is one of the key actions identified in Edmonton's Infill Roadmap (Action 17).
We all have a part to play in improving infill in our city – from City Council to administration to home builders to community leagues. In addition to the the work already underway, which is outlined in the Infill Roadmap Progress Report released last month, new issues, opportunities and concerns will undoubtedly emerge as the Infill Roadmap is implemented and investment in  infill development increases.
Both City Council and administration understand that enabling new housing types and forms in older areas of our city requires an adaptive and responsive approach. Looking ahead, we will implement the 23 actions in Edmonton's Infill Roadmap, as well as those initiatives or solutions that are needed to encourage infill development – and assist the communities where this important development will occur.