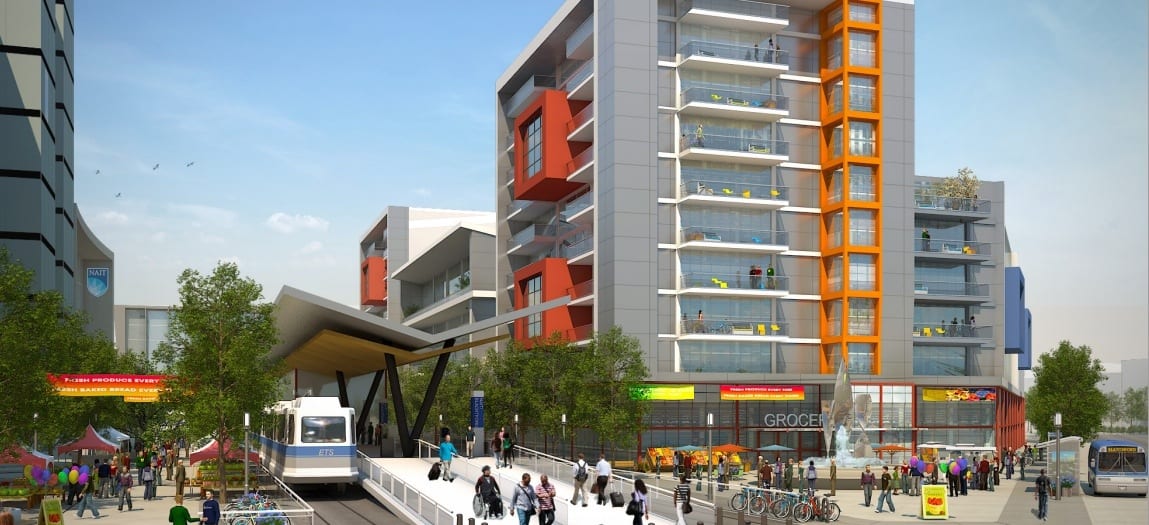 City building is a complex interplay of culture, market forces, and geography. A lot of it happens organically – but from time to time, cities face big, city-building decisions that alter their shape and their future. Closing the airport was one of those decisions – and it's unlocked opportunity to build higher in the City's core, and enabled us to consolidate activity at the International airport for the better.
But we have another one of those big decisions before us concerning our vision and implementation of the Blatchford redevelopment project.
In a speech I gave last month to a symposium jointly put on by the Urban Development Institute and the City of Edmonton, I said we only get one chance to do this right. I truly believe that.
Contained within the reports coming before council on June 10 is a scenario that offers an exciting glimpse of what Blatchford can be: a district energy system that uses waste energy to heat water, high-performing buildings, room for urban agriculture, and walkable streets connected to shops, services and our growing LRT network. It's the kind of idyllic place many people talk about when asked to describe their vision for a great neighbourhood.
There is – and will continue to be – pressure on the City to maximize profit at the expense of the core Blatchford vision. I don't think it's an either/or proposition. I believe we can build one of this continent's most sustainable communities and do it in a fiscally responsible way. But in many ways, true city building — the work that makes cities great — requires us to broadly understand the word "value." Part of this means setting an example for how sustainable development can be practically implemented, moving us beyond something we only talk wistfully about. It also means supporting the urban shift our city is making by offering Blatchford's 30,000 residents a great quality of life, through purposeful and deliberate design. From my perspective, that's the value we
should be seeking.
Some of the grief Edmonton has endured for poor urban design over the last 50 years can be countered with a project of Blatchford's scale. This is a story we can share with the world; as good of a reputation-smasher as we're ever going to see.
But it all starts with a big decision. What kind of city do we really want to build?