Council held its last meeting for the winter/spring term last week and, upon reflection, it struck me as a term when we moved mountains and, at the same time, pushed difficult inches forward on important initiatives. We head into summer break with a busy fall in front of us. Here are just a few of the highlights from the winter/spring term.
Metro Mayors Panel Report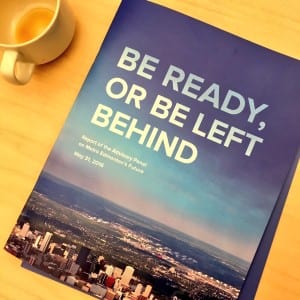 In late spring, the independent panel commissioned by nine Metro Edmonton mayors (including Edmonton) released a compelling report on how to ensure competitiveness in the region. The panel made important recommendations around building regional transit, better coordinating economic development activities and aligning our land use and infrastructure investments. Edmonton City Council agreed to enter into a memorandum of understanding with partner municipalities to work on the recommendations and, ultimately, take steps to improve the competitiveness and efficiency of our region.
Blatchford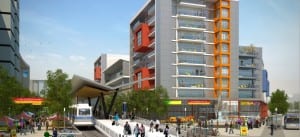 Just before break, Council cleared a major hurdle in transforming the former city centre airport lands into a net zero, carbon-neutral community for 30,000 people, one of the largest communities of its kind in the world. Council's decision to explore private sector interest in building a renewable energy system in Blatchford should lead to a lower need for subsidy to realize the energy and climate leadership goals we have for the project. With several companies already showing an interest in investing, this validates Council's commitment to the original vision for Blatchford and supports my goal of making this project as financially, environmentally and socially responsible as possible.
Community building wins
City Council unanimously approved the End Poverty Edmonton implementation roadmap, a significant step towards realizing the community goal of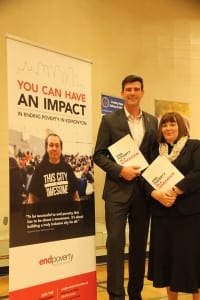 eliminating poverty in Edmonton within a generation. Shortly after its ratification, we saw the province step up and address a key recommendation of our work: providing funding for a low-income transit pass, matching the City's investment, for implementation in 2017. Soon after, Council made a move to set up a community development corporation that could fill housing market niches and create economic opportunities to improve opportunities for families living in poverty in neighbourhoods that might not attract as much private investment. Our work and roadmap are infused with the Treaty Spirit and the spirit of reconciliation, given the over-representation of indigenous Edmontonians in poverty. Indeed, the same principles of shared prosperity and uplifting inclusion apply to all people and communities who are marginalized or face barriers to their full participation in community life — thoroughly Edmonton values.
Fort McMurray fire response
When images of the Fort McMurray forest fire first began spreading on social media, Edmontonians had an immediate instinct to act. Within hours, the City's reception centre was up and running, ready to serve the long line of evacuees clogging the highway heading south. Over the course of its operations, the centre served some 21,000 people, with over 2,000 evacuees staying overnight at peak. Emergency operations folks (and our office) were overwhelmed with offers of support and the centre was soon fully stocked with basic living and health needs, counselling services, free rec centre and transit passes. The City also sent firefighters, fleet vehicles, safety and building inspectors, animal care experts and many others up to Fort McMurray to help stabilize the situation and prepare the city for reentry. Overall, it was an amazing display of Edmonton's strength as a community and the outpouring of support to our neighbours was overwhelming. It gave us yet another reason to be proud of our city.
Health City
At the State of the City address in April, I announced the creation of the "Health City" initiative to ensure Edmonton will drive the future of health innovation in Canada. With over 265 companies in the health industry already calling Edmonton home, we have numerous competitive advantages that position us to become a centre of health excellence in Canada. The steering committee for this work has had its first meeting and work is underway to start to tackle the barriers and grow the opportunities within this sector. Edmonton's Health City message was well-received when I accompanied the Honourable Deron Bilous, Minister of Economic Development and Trade, to San Francisco to promote Edmonton at one of world's premier gathering of biotechnology giants, innovators, and disruptors at BIO 2016.
Valley Line groundbreaking
While we continue to work on getting the Metro Line fully up to speed — most likely by fall — the groundbreaking of the Valley Line LRT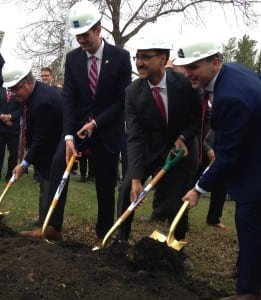 demonstrated that our commitment to growing Edmonton's transit network remains strong. The Valley Line will be the largest infrastructure project in the city's history and will connect Mill Woods with downtown using a new, low-floor LRT car that will integrate with surrounding neighbourhoods and drive the kind of urban transformation that shifts our city-building to more walkable, transit-oriented communities. Construction on the Valley Line will accelerate in the coming weeks and months with the planned opening of the line in 2020. Council also established the priority to build westward next, as well as northwest further onto the Blatchford lands, as the ambitious new long-term federal and provincial transit funding programs come into effect. This Council is also studying how to build better LRT for our future expansions by investing more at those key intersections to separate trains above or below from traffic.
Now go enjoy festival season, hit a spray park, throw a frisbee, canoe the river, or do whatever floats your boat!